Connecting to paypal....
Connecting to payment page....
Andrea Bertolini
Italy / Progressive House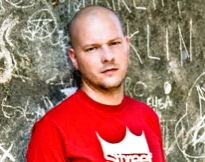 Italian based DJ and Producer Andrea Bertolini has been presenting us with his sophisticated sound for over 10 years. Since he started, Bertolini has traveled the world uplifting crowds across the globe and has remixed and produced with artists such as John Acquaviva, Warren Clarke , Syndicate of Law , Mauro Picotto, Dhany from Benassi Bros, Weekend Heroes and many more.. In June 2010 he received the award as one of the most representative italian top 100 djs in the last 20 years. In January 2011 he reached n°4 on Beatport Progressive House Chart with his single Drop That Beat released on Bootylicious Rec and it remained in the top ten for 8 weeks.
Why You
Love Future Loops
REASON # 662
It has been hypothesized that making music using Future Loops samples increases your NAD+ levels which might make you live longer
Are you amazing ? Join Our
Team
First step , make sure you check all these boxes :
You are a music genius
You are a lean , mean , sound-making machine
You'd rather be dimeless but happy making music than rich but miserable trading bonds
The idea of spending 18 hours a day in your studio sounds dreamy
Your chops are so fresh that the world needs to invent a new genre for you
Second step :
Get in touch here!