Connecting to paypal....
Connecting to payment page....
Da Fresh
France / Tech House & Techno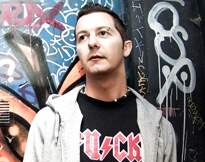 Da Fresh is positively one of the most exciting names in todays dance music scene. Since 2002 he has been building a strong and devoted audience as a DJ in clubs and venues all over the world and as an acclaimed tech house & techno producer with releases on legendary labels such as Toolroom Records, Armada, Hot Fingers, Moonbeam Digital, 1605, Definitive, Fun Farm and his own Freshin Records.
Why You
Love Future Loops
REASON # 684
We don´t care if you haven´t showered in days. We are always ready to give you the sounds you need.
Are you amazing ? Join Our
Team
First step , make sure you check all these boxes :
You are a music genius
You are a lean , mean , sound-making machine
You'd rather be dimeless but happy making music than rich but miserable trading bonds
The idea of spending 18 hours a day in your studio sounds dreamy
Your chops are so fresh that the world needs to invent a new genre for you
Second step :
Get in touch here!