Connecting to paypal....
Connecting to payment page....
Consequence
London / Drum & Bass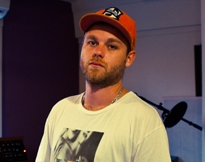 Truly innovative artist Consequence aka Cameron McLaren has been setting the standard very high and balancing traditional drum & bass aesthetics with sonic and stylistic experimentation.

With full length albums, singles & EPs on Exit Records, Tempa and Darkestral, Consequence has been pushing the boundaries of the 170Bpm blueprint into new and exciting dimensions since his breakthrough "Live For Never" from 2009 on Exit Records.
Why You
Love Future Loops
REASON # 92
Future Loops has been releasing premium samples since 2008 - we are old enough to be your father , your favourite sibling or your first child depending on when you were born
Are you amazing ? Join Our
Team
First step , make sure you check all these boxes :
You are a music genius
You are a lean , mean , sound-making machine
You'd rather be dimeless but happy making music than rich but miserable trading bonds
The idea of spending 18 hours a day in your studio sounds dreamy
Your chops are so fresh that the world needs to invent a new genre for you
Second step :
Get in touch here!