Connecting to paypal....
Connecting to payment page....
Gai Barone
Italy / Progressive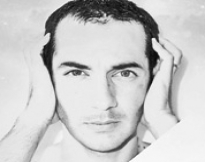 Over the past 15 years, Gai Barone has established himself as a premier dj and producer in the dance music scene. Gais solid discography includes extensive releases in top dance music labels such as Armada Digital, Afterglow Records, Coldharbour, Ultimate House, Ask4 and Mcgroove. His works have earned Gai Barone support and remixes requests from the likes of Markus Schulz (who named him as one of the top 5 newcomers of 2009), Store n Forward, Egostereo, Cid Inc. and many more. Gais releases at Future Loops are Gai Barone - Progressivo and eVOKATIVE - Massive Soundset.
Why You
Love Future Loops
REASON # 46
Chuck Norris tried to roundhouse kick our samples once - he just ended up making great music
Are you amazing ? Join Our
Team
First step , make sure you check all these boxes :
You are a music genius
You are a lean , mean , sound-making machine
You'd rather be dimeless but happy making music than rich but miserable trading bonds
The idea of spending 18 hours a day in your studio sounds dreamy
Your chops are so fresh that the world needs to invent a new genre for you
Second step :
Get in touch here!