Connecting to paypal....
Connecting to payment page....
Distance
London / Dubstep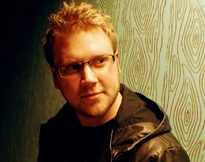 Distance hails from the South London dubstep nucleus and is an originator of the dubstep sound. He has been involved in its development since its early years and has produced tracks with the likes of Skream, Benga, Pinch and Cyrus. With a background of heavy metal and experimental industrial music, his approach to dubstep is truly different to any others. Whilst many producers reference influences such as King Tubby to Lee Scratch Perry, Distance main influence hails from the likes of Sepultura, Pantera and Fear Factory. Distance as producer, DJ and label owner (Chestplate Records), has been pushing things in a direction all of his own. Gathering early support from the legendary John Peel and going on to be part of the utterly seminal Dubstep Warz show on Radio 1 presented by Mary Anne Hobbs, Distance has forged a name for himself as a critical figure in the scene. Distances recorded output is also formidable, finding homes on labels as underground and seminal as Hotflush, Tectonic and Boka in his early career, to ending up on the world reputed Planet Mu, on which Distance released his debut album in 2007. Distances studio has spawned multiple stone cold killers over a range of styles but all uniquely Distance, highlighting why his new releases are some of the most highly anticipated in the scene.
Why You
Love Future Loops
REASON # 532
Future Loops is cruelty-free and no vintage synths were harmed in the making of these sounds.
Are you amazing ? Join Our
Team
First step , make sure you check all these boxes :
You are a music genius
You are a lean , mean , sound-making machine
You'd rather be dimeless but happy making music than rich but miserable trading bonds
The idea of spending 18 hours a day in your studio sounds dreamy
Your chops are so fresh that the world needs to invent a new genre for you
Second step :
Get in touch here!