Connecting to paypal....
Connecting to payment page....
Jimmy Edgar
Detroit/Berlin - Techno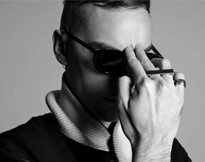 A true renaissance man the Berlin-based and Detroit native Jimmy Edgar has been playing instruments and experimenting with sound manipulation from an early age. As a man of many talents (musician, director, photographer, multimedia artist), Jimmys creativity knows no boundaries and his music reflects that thirst for experimentation and innovation : whether its Techno, Electro , IDM , Funktronica or glitchy Hip Hop his music is as much Human as it is Robotic ! With releases on labels such as the seminal Warp Records, !K7, Hotflush Recordings, Detroit Underground, Semantica Records and his own label Ultramajic, Jimmy Edgar is now teaming up with Future Loops to deliver a brilliant collection of carefully crafted and curated samples that delves deep into the realms of sampling , electronica and sound design !
Why You
Love Future Loops
REASON # 174
If you glued all our sounds together to make a ladder you could probably reach Saturn
Are you amazing ? Join Our
Team
First step , make sure you check all these boxes :
You are a music genius
You are a lean , mean , sound-making machine
You'd rather be dimeless but happy making music than rich but miserable trading bonds
The idea of spending 18 hours a day in your studio sounds dreamy
Your chops are so fresh that the world needs to invent a new genre for you
Second step :
Get in touch here!