Connecting to paypal....
Connecting to payment page....
Jonas Steur
Belgium / Progressive House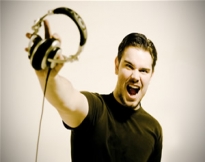 Since 2000 he has been releasing his music to the world, slowly creating an impressive discography. With several big hits like Tales from the south, Castamara and Fall to pieces, just to name a few , Jonas made his name in the trance scene. His music has been played by all the big names and has been used in games, tv shows and even has been spotted in a Hollywood movie. He has been producing music ranging from techno to house but eventually always comes back to a warm progressive melodic sound.
Why You
Love Future Loops
REASON # 84
We make you sound good.
Are you amazing ? Join Our
Team
First step , make sure you check all these boxes :
You are a music genius
You are a lean , mean , sound-making machine
You'd rather be dimeless but happy making music than rich but miserable trading bonds
The idea of spending 18 hours a day in your studio sounds dreamy
Your chops are so fresh that the world needs to invent a new genre for you
Second step :
Get in touch here!