Connecting to paypal....
Connecting to payment page....
Beat Service
Progressive Trance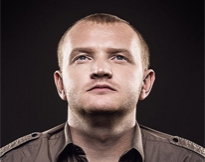 Beat Service aka Madis Sillamo has belted a string of Top Ten hits on Beatport Trance charts and has remixed some of the major forces in the Trance scene: Markus Schulz, George Acosta and Lange to name a few. Besides extensive touring in clubs worldwide, Beat Service has had releases on some of the finest dance labels such as Anjuna, Black Hole and Armada.
Why You
Love Future Loops
REASON # 84
We make you sound good.
Are you amazing ? Join Our
Team
First step , make sure you check all these boxes :
You are a music genius
You are a lean , mean , sound-making machine
You'd rather be dimeless but happy making music than rich but miserable trading bonds
The idea of spending 18 hours a day in your studio sounds dreamy
Your chops are so fresh that the world needs to invent a new genre for you
Second step :
Get in touch here!