Connecting to paypal....
Connecting to payment page....
Matteo Marini
Italy / House Music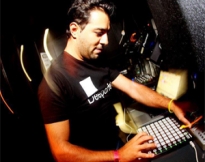 Based in Italy, Matteo Marini has been around for more than a decade, sharing his talent for progressive house productions with dozens of releases and remixes on label such as Deeperfect, Black Hole Recordings, Loud Bit Recordings, Bazzoka, Songbird ad Atlantis Italy. Consistently on the top ten of Beatports progressive charts, Matteo is now giving you exclusive access to a premium selection of his trademark background beats, offering you 100s of irresistible top loops just waiting for you to add your preferred kick flavour.
Why You
Love Future Loops
REASON # 505
Future Loops is the sample city that never sleeps , a number one , top of the list , King of the hill.. a-num-ber-one!
Are you amazing ? Join Our
Team
First step , make sure you check all these boxes :
You are a music genius
You are a lean , mean , sound-making machine
You'd rather be dimeless but happy making music than rich but miserable trading bonds
The idea of spending 18 hours a day in your studio sounds dreamy
Your chops are so fresh that the world needs to invent a new genre for you
Second step :
Get in touch here!