Connecting to paypal....
Connecting to payment page....
Mike Clark
New York / Funk / Jazz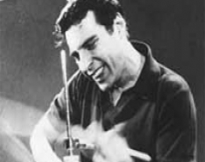 Mike Clark is without a doubt one of the most influential and innovative drummers of funk history... The way he applied jazz concepts to funk was revolutionary and changed forever the perception of groove, breaks and improvisation..
Mikes work continues to influence successive generations of drummers since his explosive arrival on the music scene with Herbie Hancock and the Headhunters.
He is still to this day one the most sampled drummers of all times.
Why You
Love Future Loops
REASON # 1378
Future Loops spelled backwards is "Spool Erutuf" which is an Elvish expression that means : "Keep Making Great Music"
Are you amazing ? Join Our
Team
First step , make sure you check all these boxes :
You are a music genius
You are a lean , mean , sound-making machine
You'd rather be dimeless but happy making music than rich but miserable trading bonds
The idea of spending 18 hours a day in your studio sounds dreamy
Your chops are so fresh that the world needs to invent a new genre for you
Second step :
Get in touch here!