Connecting to paypal....
Connecting to payment page....
Rennie Pilgrem
UK / Breaks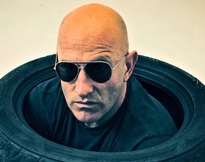 With a rich career of over 20 years, Rennie started playing on funk bands and producing acid house and techno in the early 90s. Together with Ellis Dee they formed Rhythm Section and later Rennie created Thursday Club Recordings (TCR) on which he has released over a hundred tracks and singles. Rennie is considered responsible and the biggest influence on the nu skool breaks scene and has remixed all the big names of electronic music: Arthur Baker, Easy Rollers, Elite Force, Afrika Bambaata, Meat Katie, Timo Maas, Ferry Corsten, BT, Filter and many more! Rennies unique sense of groove and funkiness continues to put him on demand all over the world for gigs, sets and the biggest breaks parties out there!
Why You
Love Future Loops
REASON # 274
Future Loops is like a box of chocolates but you always know what you are gonna get : sweet , delicious and fingerlickin sounds!
Are you amazing ? Join Our
Team
First step , make sure you check all these boxes :
You are a music genius
You are a lean , mean , sound-making machine
You'd rather be dimeless but happy making music than rich but miserable trading bonds
The idea of spending 18 hours a day in your studio sounds dreamy
Your chops are so fresh that the world needs to invent a new genre for you
Second step :
Get in touch here!