Connecting to paypal....
Connecting to payment page....
Stewart Walker
Berlin / MInimal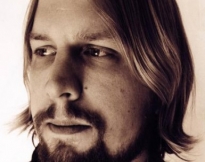 After selling his guitar and abandoning lead singer ambitions in Athens, Georgia in 1993, Stewart Walker started to assemble a studio. Starting with a synth, a drum machine, and a guitar amp, he had work the filter knobs until the paint rubbed off while dreaming of standing on stage in front of adoring fans and flashing lights. From such humble beginnings, Stewart stepped up his knowledge of synthesis, drum programming and mixing. His early techno enthusiasm expressed itself in a line of recordings which began with Detroit-based labels in 1997, leading eventually to larger projects with well-known European techno labels such as Minus, Tresor, and Mille Plateaux. In 2001, he founded his first imprint Persona Records which released almost 50 EPs and albums by himself and other talents such as Touane, Reynold, and Andrea Sartori. Ten years later in 2011, Stewart founded Son of Cataclysm as an artistic reaction to the economic and human rights crises of our time. Successes with Persona and other independent labels have brought Stewarts shows to worldwide audiences for 15 years. Stewart has been a fixture on the global club circuit from Tokyo to Berlin, New York to California and all world capitals in between. Always playing live original music has endeared Stewart to fans who are looking for soul.
Why You
Love Future Loops
REASON # 532
Future Loops is cruelty-free and no vintage synths were harmed in the making of these sounds.
Are you amazing ? Join Our
Team
First step , make sure you check all these boxes :
You are a music genius
You are a lean , mean , sound-making machine
You'd rather be dimeless but happy making music than rich but miserable trading bonds
The idea of spending 18 hours a day in your studio sounds dreamy
Your chops are so fresh that the world needs to invent a new genre for you
Second step :
Get in touch here!