Connecting to paypal....
Connecting to payment page....
Zardonic
Venezuela / Bass Music & EDM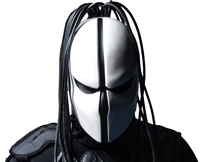 Zardonic aka Federico Agreda needs no introduction. The prolific electronic Producer and DJ extraordinaire has been destroying dance-floors , clubs and headlining festivals across continents for over 10 years with his unique take on EDM and Bass Music. With countless releases on labels like eOne, OWSLA, Planet Human & Big Riddim, Zardonic never stops blowing our minds , stimulating our musical awareness and collecting fans all over the world with his insane production skills and talent for live acts and DJ sets.
Why You
Love Future Loops
REASON # 407
Future Loops sounds have been used by producers to create great music in over 100 different countries! Some countries missing from the list include places like Tuvalu , Palau and the Vatican City..but if you are the Pope make sure to get in touch and we will be happy to give you a discount!
Are you amazing ? Join Our
Team
First step , make sure you check all these boxes :
You are a music genius
You are a lean , mean , sound-making machine
You'd rather be dimeless but happy making music than rich but miserable trading bonds
The idea of spending 18 hours a day in your studio sounds dreamy
Your chops are so fresh that the world needs to invent a new genre for you
Second step :
Get in touch here!