Connecting to paypal....
Connecting to payment page....
Haris C
Cyprus / Trance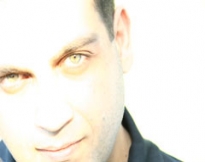 Haris C is regarded as one of the pioneers of trance music introduction to Cyprus Community, so in 2004 a competition was made by Cluboholic.com made who is the NO 1 DJ of Cyprus! Haris C has been Rocking Dancefloors from Nicosia to London, Ibiza & at Paris Techno Parade together with Antoine Clamaran & David Quetta in front of more than 500,000 clubbers in summer 2008 and throughout the world with his unique style of music and no wonder why he is one of the fastest rising talents throughout the world.
He has been playing along side the biggest names in the dance industry such as: Paul Van Dyk, Tiesto, Ferry Corsten, Paul Oakenfold, Judge Jules,Rank 1, Solarstone to name a few.
His unique style of productions have been hammered by everyone throughout the world and has made Haris C one of the most wanted Remix Artists in the biz for the past 2 years with countless remixes & Original Productions which were picked up by all Top djs.
Why You
Love Future Loops
REASON # 52
Future Loops likes big samples and we cannot lie
Are you amazing ? Join Our
Team
First step , make sure you check all these boxes :
You are a music genius
You are a lean , mean , sound-making machine
You'd rather be dimeless but happy making music than rich but miserable trading bonds
The idea of spending 18 hours a day in your studio sounds dreamy
Your chops are so fresh that the world needs to invent a new genre for you
Second step :
Get in touch here!